PkShip delivers Amazon and other online outlets like Walmart products in Pakistan.
Delivery from almost all online stores in the USA.
Now, you don't have to worry about how to order from Amazon & eBay as the items from Amazon and eBay are now shipped to Pakistan at low rates where PkShip just charge minor shipping charges in addition to the original cost of the product being shipped.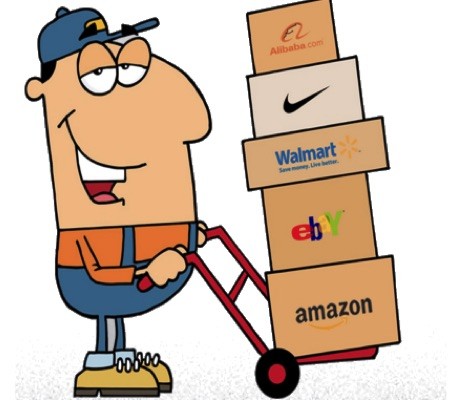 PkShip has initially started its operations in Lahore and Karachi, offers per delivery charges as well as packages based on the weight of goods to be bought and delivered from via e-commerce websites.
But how would all this be done? To answer the question, the company says that it has a number of designated addresses in countries such as United States, Germany, China and the United Kingdom, which receive the items bought by Pakistani users. These PkShip agents later ship these items to customers' addresses in Pakistan using a conventional delivery system of the company.
Experience:
Purchased a Laptop from Amazon. Payment through Paypal. Received calls and daily SMS updates regarding our order, which was very nice.

Order placed on Amazon
Order shipped from Amazon
Order received at PKship facility
Package departed the US
Package in customs at Lahore airport
Records Created
Shipped to city via Blue-Ex
Package received.

Great journey, it was a great experience with PKship.
Shopping Procedure Ex:
Visit Amazon.com and select any product you like. Copy that link and send an email to info@PkShip.com u will be heard from them shortly.
In the quotation they will send you "PkShip Charges" to you includes all the costs excluding the cost of the item that you have already paid to the online store.
While sending the URL, please do mention which one of the above options you would like to choose so that our quotation reflects the relevant cots.
Payment Methods:
Bank Transaction, CreditCard, CashOnDelivery, EasyPay, JazzCash and Paypal.
Trustworthy:
Yes
Recommendations:

Recommended