PeoplePerHour is a UK based website that advertises freelance opportunities for both Buyers and Sellers. Buyers are those people who are in need of Freelancing services and they usually post jobs their to get them done. Sellers are workers who offer their services in exchange for some income. Sellers can directly apply for the jobs that buyers have posted or Buyers can contact them directly. The company was founded in 2007 and they have offices and London and New York.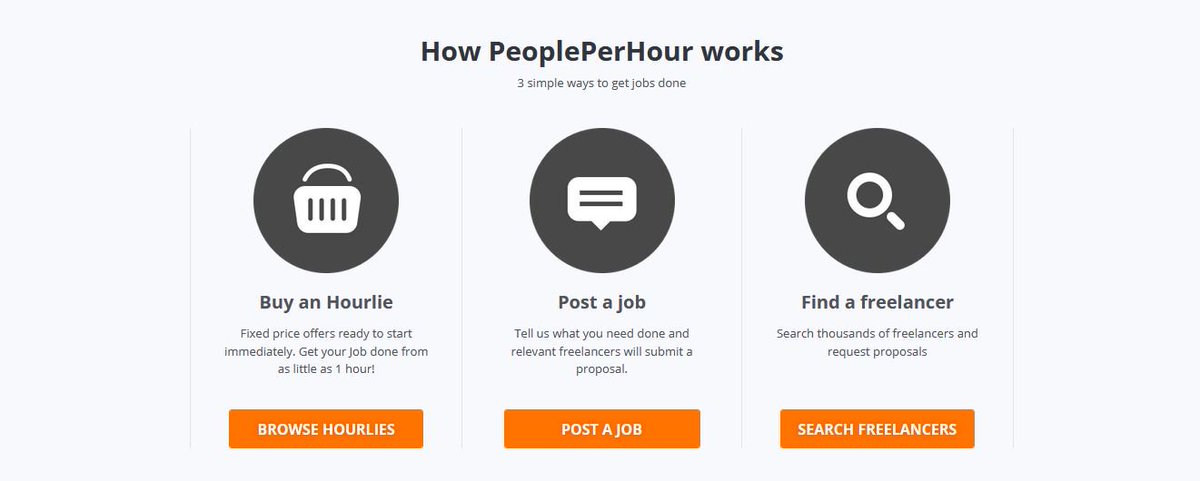 1. Build Up Your Profile
Impress the buyers by building your profile.

Fill your complete profile, add photos and share your previous work experiences.
Buyers like your profile and can find you easily and offer you a job.
2. Send Direct Proposal
It

also allows the Sellers to send direct proposals to Buyers on a job that is listed.

You can send only 15 proposals in a month. That means that you have to be very careful about who you are sending a proposal to. Try to pick the easiest jobs in the start and create great proposals to minimize the chances of rejection.
3. Post Hourlies
Hourlies is a unique feature that

PPH

has introduces for sellers. Hourlies are basically jobs that are posted by the sellers based on their skills. For example, if you're good at Logo designing, you can post an Hourlie which you can explain how you can design a logo for anyone for this much amount. You can add samples, photos and descriptions of your previous work to convince the Buyers with your skills. Hourlies is a quick way to earn money and the more popular your Hourlie gets, the more chances you will get more orders from Buyers. So make sure you take advantage of this great opportunity.



Payment Method: Paypal or Bank